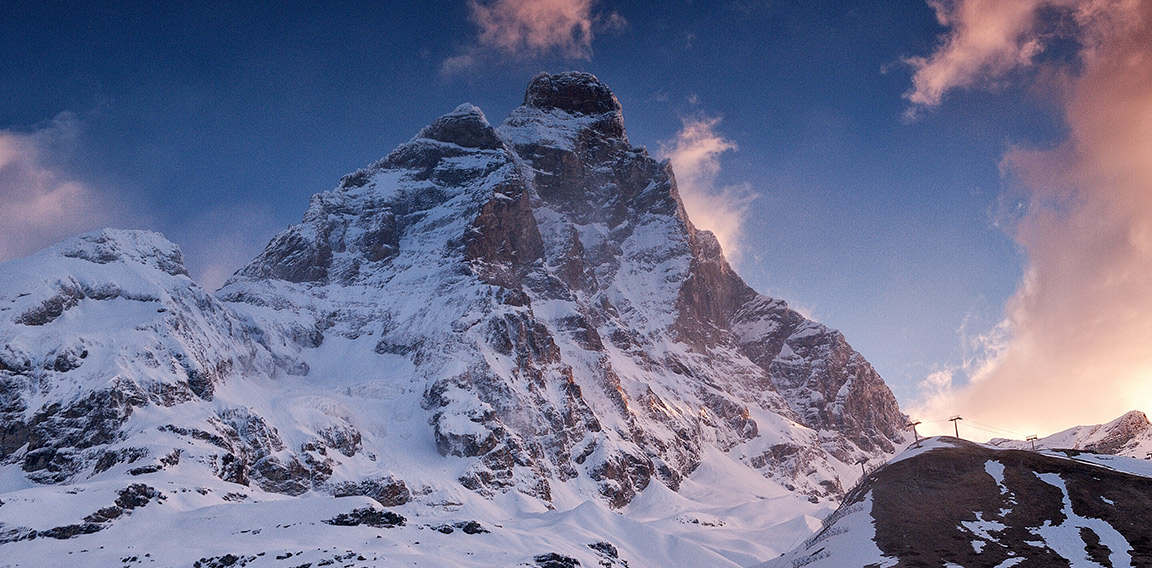 10 Most Beautiful Ski Resorts in Europe
There's nothing better in the world than travel. Travelling and cultivating your passion is really the best, and even if you are more used to making long summer trips, in winter you can travel without going too far, reaching wonderful places. The Alps offer us some amazing ski slopes, but choosing the right place is never easy. There is never enough time, winter is always too short, it never snows enough. No more excuses!
This time we have taken the liberty of choosing for you some of the most incredible ski areas in the Alps. We have made a selection of the most beautiful ski resorts in Europe, where you should ski at least once in your life!
Read also What to do in the mountains: 10 experiences!
Discover the 10 most beautiful ski resorts in Europe:
Cervinia – Zermatt
We chose to put together Cervinia and Zermatt because they are in fact connected and with the international ski pass they are connected with skis on their feet. So let's start with one of the most pointy mountains in the Alps: the Matterhorn (or Matterhorn, it only depends on which side you are on). And just below the mountain on the Italian side we find Cervinia, the paradise for skiers in the Aosta Valley. Whether you are an experienced skier or a snowboarder, here you will find something for your teeth. The Breuil-Cervinia Valtournanche Zermatt ski resort is one of the largest in the Alps, and stretches between Italy and Switzerland between the 3,883 metres of the Little Matterhorn and the 1,524 metres of Valtournanche.
Read also 10 things to do in Cervinia!
Monterosa Freeride Paradise
Between Piedmont and Valle d'Aosta there is him: Monte Rosa, with its massif of 25 kilometers on the 4,000 meters, the paradise for skiers and freeride lovers, Snowit is enough to buy the ski pass online and forget the queues at the cash desk and a cable car! And if by chance you're tired of skiing, you'll never be disappointed, because between a toma and a walk in the mountains, you'll want to come back in summer too. The Monterosa Ski is a beautiful ski area that connects Champoluc, Gressoney and Alagna, in fact it is spread over three valleys for 180 km of snowy slopes.
Read also 10 things to do in Gressoney!
Chamonix Mont Blanc
Skiing on the roof of Europe? In Chamonix it's possible! From the purest Mont Blanc you only need two skis or a snowboard to descend. After all, France isn't that far away, and you only have to cross the Mont Blanc tunnel from Courmayeur to find yourself in Chamonix. In Chamonix you'll find incredible off-piste routes from Aguille du Midi to the village, passing through the Mer de Glace.
Read also Freeride: best locations!
Bormio and Livigno
We put them together, although technically they are two different ski resorts, but they are not too far apart. Many tourists just decide to ski some days in Bormio, others in Livigno, so they always try new slopes and new routes. Bormio is not an extremely large area, in fact it is spread over 50 km of slopes, but it is absolutely a unique destination to try because of its vertical difference in altitude from 3,000 to 1,200 meters. If you go to Bormio you can't miss the World Cup downhill slope: the Stelvio slope, which covers the entire altitude difference of the resort, and after the day on the slopes, you can't miss a trip to the thermal baths of Bormio. Livigno, not far away, is an authentic paradise, called the Little Tibet for its climate and abundance of snow. Livigno is an international destination thanks to its variety of slopes, 115 km between 1,800 and 2,900 meters of altitude between the slopes of Mottolino and Carosello.
Read also 10 things to do in Bormio and 10 things to do in Livigno!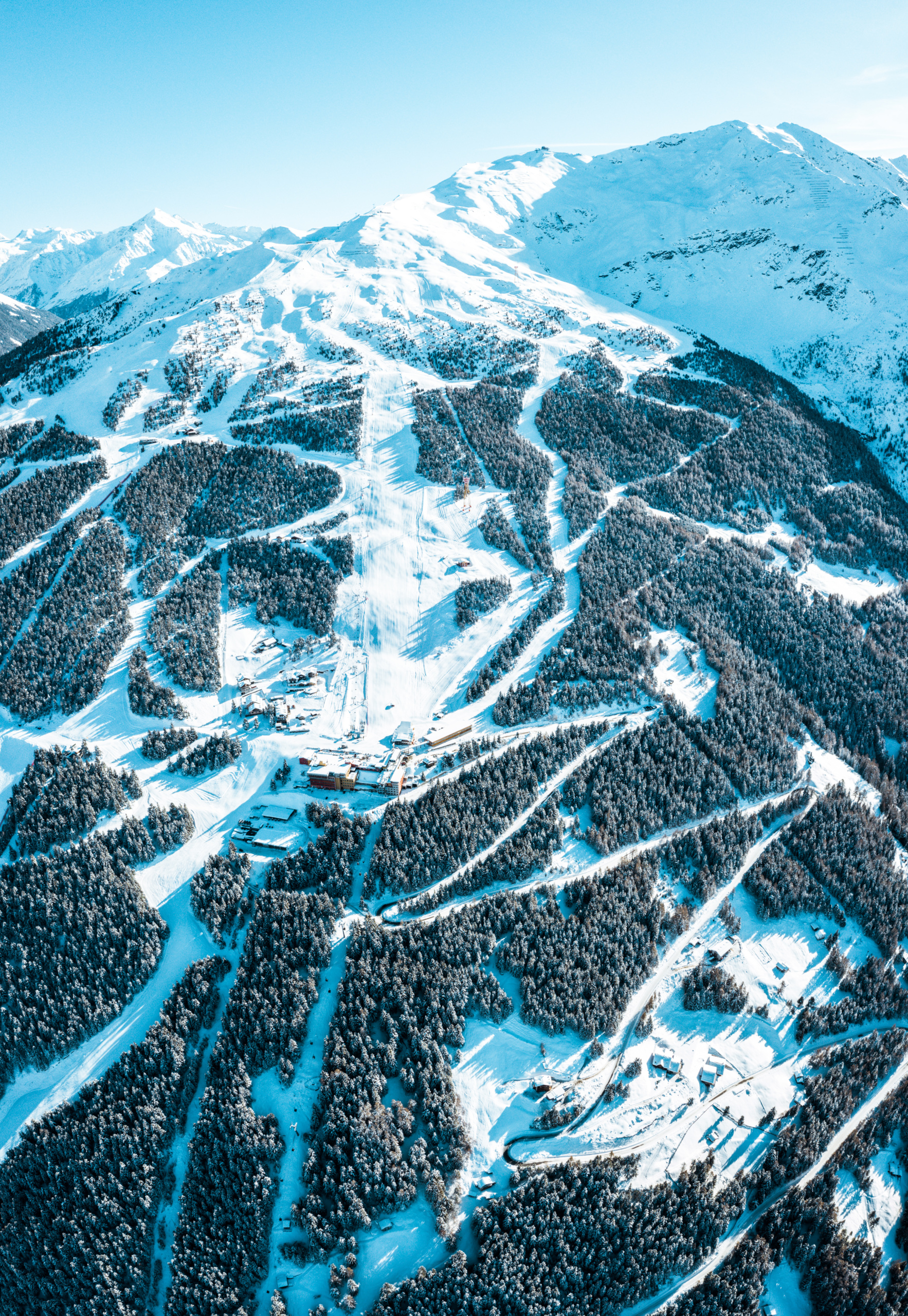 Dolomiti Superski and Cortina d'Ampezzo
Dolimiti Superski is one of the largest ski areas in the world and the largest in Italy with its 1,200 km of slopes, of which over 500 km are interconnected. It is an area that offers wide slopes, breathtaking landscapes and Trentino hospitality. It develops between Veneto and Trentino Alto Adige and through a single ski pass you can access 12 ski areas: Cortina d'Ampezzo, Plan de Corones, Alta Badia, Val Gardena – Alpe di Siusi, Val di Fassa, Arabba, Marmolada, Tre Cime Dolomiti, Val di Fiemme – Obereggen, San Martino di Castrozza – Passo Rolle, Alpe Lusia/San Pellegrino, Skicivetta. An area not to be missed along the Dolomites, a Unesco Natural Heritage Site, with peaks such as Marmolada, Tofane and Tre Cime di Lavaredo.
Svizzera: Crans e Verbier
Once again we choose two locations, after all, being on a list of 10 locations is too difficult with all the ski resorts in Europe. They are not interconnected, but both deserve to be skied, and they are true freerider's paradises. Exclusive, but less flashy than the fashionable Sankt Moritz, both Crans and Verbier deserve a skiing holiday.
Verbier is part of the Les 4 Vallées ski area, which stretches from 1,500 to 3,300 metres and is a paradise for off-piste skiing and freeriding. From Verbier you can enjoy an incredible view of the Alps, it is almost like being on a plane at high altitude. Crans Montana is located like Verbier in the canton of Valais, also here you can reach 3,000 meters and along the 140 km of slopes you can enjoy breathtaking views and immaculate terrain for off-piste skiing.
Skiwelt Wilder Kaiser – Brixental
We are talking about the largest ski area connected to skiing in Austria: the Skiwelt Wilder Kaiser – Brixental. A ski area of 279 km with more than 90 lifts, the paradise for skiers in Tyrol. The pearl is Kitzbhüel, home of the World Cup with the Streif slope, one of the most legendary of the white circus.
Les Deux Alpes
A summer skiing paradise, for its dozens of outdoor activities, but also for the winter, Les 2 Alpes (or Les Deux Alpes) extends on two sides of the Alps. It is a resort with 220 km of slopes that reaches 3,600 of its glacier, there is something for everyone: children, beginners, experts, freeriders, snowboarders and even athletes who come to train during the summer season.
Alpe d'Huez
We remain in France, where we find the vast Alpe d'Huez ski area, which stretches between 1,100 and 3,300 meters between several villages connected to each other, along almost 250 km of slopes. Here there is always snow and we continue the sporting activity until late in the season.
Val Thorens
We close in France with the Val Thorens ski resort of Les Trois Vallés. A vast area dominated by six glaciers, think that the village is located at 2,300 meters. The slopes are wide and with a beautiful slope, generally out of the woods and dominated by the Péclet Polset massif 3500 meters high.