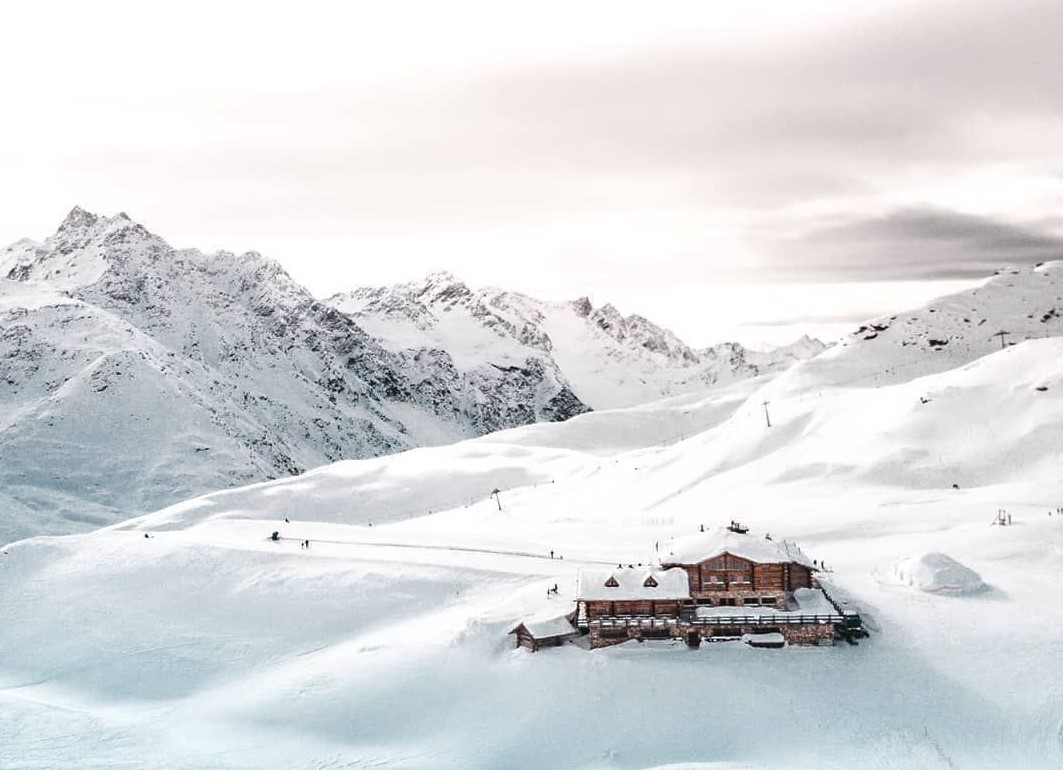 10 things to do in Santa Caterina Valfurva
Located in the heart of the Stelvio National Park, Santa Caterina Valfurva is one of the favorite destinations for lovers of winter sports, and not, in Lombardy. At 13 km from Bormio and 202 km from Milan, this resort is easily accessible by car.
Whether you are passionate about winter sports or not, in Santa Caterina you will surely find a wide range of activities that can be practiced both in winter and in summer! Let's see together which are the best 10 things to do in Santa Caterina Valfurva !
Read also 10 things to do in Bormio!
Discover 10 things to do in Santa Caterina Valfurva:
Skiing, of course!
Home of the great Deborah Compagnoni, Santa Caterina is a paradise for ski and snowboard lovers. With 35 km of slopes for all tastes, it is possible to ski both day and night. The snow cover, thanks to the efficient system of programmed snowmaking, is always in perfect condition throughout the season, from late November to April! For children, however, there is the treadmill area where they can learn to ski in complete safety with the instructors of the ski and snowboard school.

Ice Climbing
A particular sport, but within everyone's reach if faced with experienced people: Ice Climbing is an experience to try in Santa Caterina Valfurva. For those who are totally new to this discipline and would like to try, the Alpine Guides Bormio are available to share with you the charm and beauty of this sport!
Ice Skating
There is certainly no shortage of outdoor ice skating rinks in Santa Caterina. It's a perfect activity for those who want to enjoy a day outdoors with sports and music! The rink is open every day from Monday to Sunday until the end of the season.
Dinner in a mountain hut
Even in this location, we couldn't help but include dinners in high altitude cabins. Definitely one of the most suggestive experiences that the mountains offer us, besides skiing. In and around Santa Caterina there are many options to choose from, but we would like to recommend the following places: Rifugio Sci 2000, Rifugio Paradiso and Rifugio Stella Alpina.
Read also: Dinner in the Cabins: which are the best ones?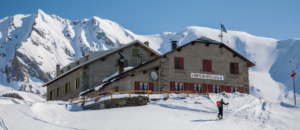 Ski Mountaineering
Santa Caterina is part of the largest ski mountaineering area in Europe! If you come to this beautiful place you cannot fail to have a nice outing with the skins and a ski in fresh snow! The local alpine guides are always available to accompany their customers, to provide useful tips and suggestions to enjoy this experience!
Read also: Ski Mountaineeering: Best Locations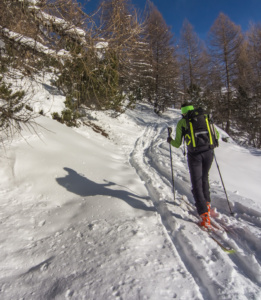 Snowshoeing
For those who don't love skiing, Santa Caterina offers many paths that can be covered on foot or maybe with snowshoes where you can get lost in nature. For those who love the mountains in general, this place is a paradise. The snow, in winter, is the protagonist and walking in the woods listening to the sounds of nature will be an unforgettable experience. In the company of mountain guides, it is also possible to participate in night excursions to enjoy the charm of the moon.
Read also: Best Snowshoe Trails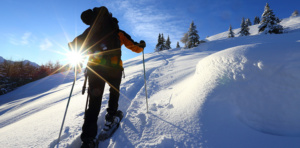 Nordic Skiing
The Valtellina slope is one of the most famous cross-country skiing trails in this area. It is spread over a large area at an altitude of 1800 m and is characterized by paths of 5 and 10 km. Definitely a track suitable for experts, because it is very challenging. However, in Santa Caterina you can also find trails for Nordic skiing which are suitable for beginners. The Centro Fondo La Fonte is a reference point for fans of this sport. Here you can store your equipment and change in the comfortable changing rooms.
Book your Nordic Skiing lesson with Snowit!
Relaxing at the Spa
Being located only 13 km far from Bormio, from Santa Caterina you can go and enjoy a nice day at the spa just a few kilometers from the little town. In Bormio there are Bagni Vecchi and Bagni Nuovi, two of the most famous spas in Italy, where you can enjoy a whole day of relaxation surrounded by a magnificent panorama over the Alps.
A Tour of Mountain Villages
Valfurva is located inside the alpine group of Ortles-Cevedale that encloses the largest glacier of the Italian Alps, the Forni glacier. Along the valley you come across several villages each of which still retains interesting historical centers and places related to local culture. Santa Caterina is, among these, the tourist resort par excellence, but other centers are definitely worth mentioning.  Uzza and Teregua, San Nicolò, Madonna dei Monte and San Gottardo and Sant'Antonio are all places worth visiting.
Check out the details and book your Ski-Alp experience with Snowit!
Fat- Bike or E-Fat Bike Ride
A sport very much in vogue lately that combines the mountains and the passion for bicycles, namely fat-bikes. These are bikes with special tires and very thick that are able to slide easily on the snow. In Santa Caterina you can rent these bikes and ride in complete safety accompanied by local guides. You will ride along snowy paths through the woods and reach the best mountain huts for a special break. It is possible to do this activity both during the day and at night, always accompanied by the guides.
Book your fat-bike experience with Snowit!