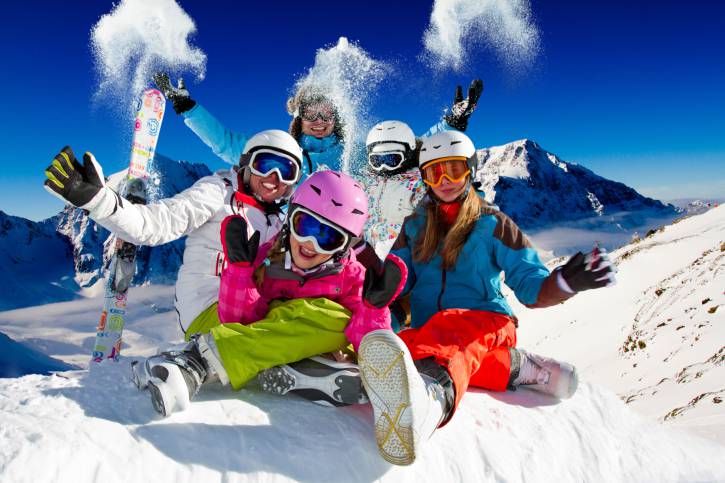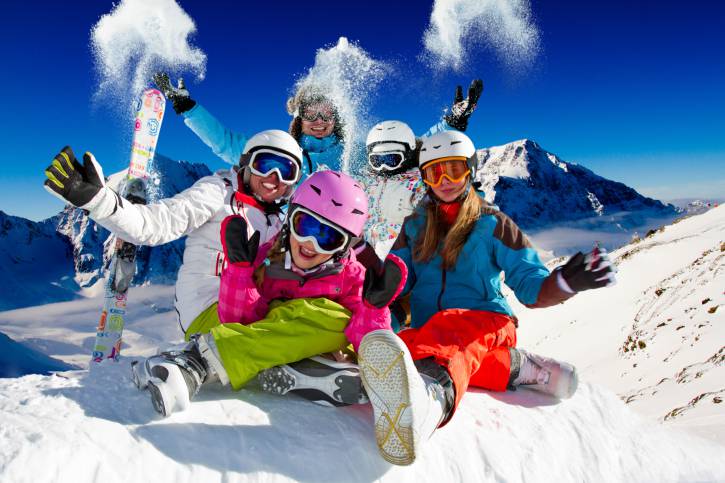 Going to the mountains with the children
When organizing a mountain holiday with children it is always important to find the right place to spend a weekend or a ski holiday suitable for the whole family, without boring the little ones. Ice skating rinks, snow parks, kinderland, hiking trails suitable for pushchairs, first skiing at the baby slope… These are just some of the mountain offers for the little ones!
If you're thinking of packing your bags and leaving with the kids in the mountains, here are some practical tips!
Choose a mountain resort for families
Choosing the right location is crucial if you choose to go to the mountains with your family. Almost all resorts have ski schools suitable for children, with specialised instructors. However, there are some resorts that are really ideal for a family skiing holiday due to the services they offer and their surroundings. If you are undecided about the location we recommend you to start from this one and read the article about the best family ski resorts.
You have just started your first skiing lessons but are you already so excited that you want to buy your own equipment? Don't worry, that's what this fantastic sport does!
Children's clothing on the snow
It is important that your children do not experience the first experience with snow as something totally unpleasant and, to avoid this, proper children's ski clothing is also essential: gloves, overalls and waterproof shoes.
The advice is certainly to dress them in layers to avoid them catching cold, also taking into account the various bar-ski runs, as well as to be able to undress and coat them quickly in case of temperature changes during the same day.
A practical example: tank top, t-shirt and thermal tights, wool jersey, windproof vest and, finally, jacket, all without forgetting a scarf to protect the neck, cap and gloves. So your children will be ready to play snowballs, make a snowman or have fun tobogganing.
Read also ski equipment: beginner's guide.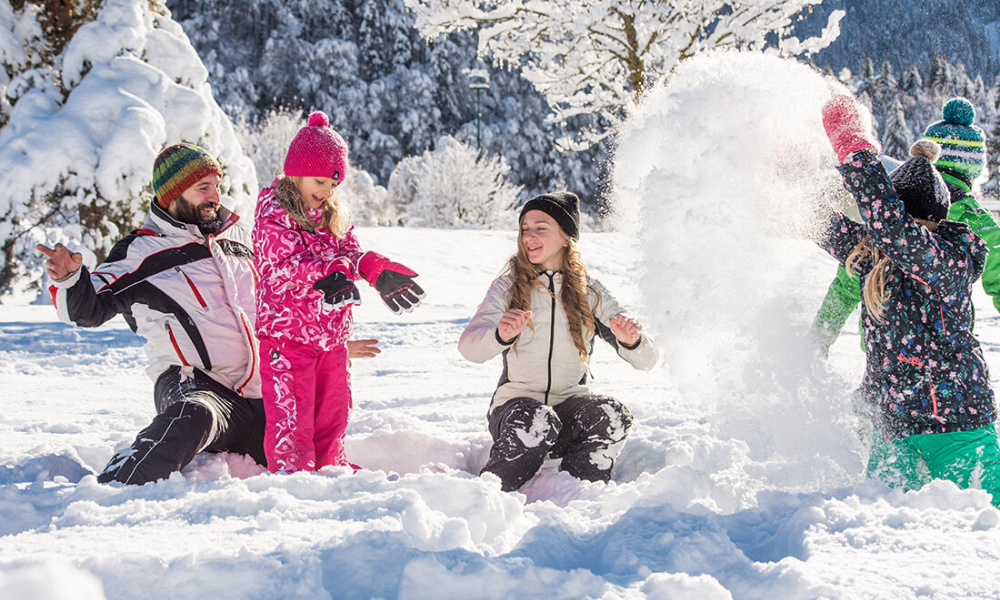 Don't forget the sunscreen: this should be put on at the beginning of the day and, if you continue the exposure, during the day as well. The sun's rays in the high mountains are very strong, so don't be fooled by the icy air and always protect your child's skin to avoid unpleasant burns.
If you are in the mountains to let your child ski, remember that the approved ski helmet is compulsory until the age of 14 (but it is good to wear it even after this age) and that a good ski mask will help protect your child's eyes from UV rays.
When can a child start skiing?
This is a recurring question in your head, isn't it? The first contact with snow can occur at any age, paradoxically even when your child still can't walk. When it comes to learning to ski, on the other hand, the question is a little different.
Everyone points to the ideal age of four years. In fact, in some cases, you can even anticipate or postpone it. As you will have understood, there is no defined age to indicate, what you need to observe is the ability to balance and movement of your child, along with its muscle development. The latter, in fact, must be such that it can withstand an hour or more on skis. Otherwise, the experience on the snow could become a nightmare for the child and, in the worst case, remain so forever.
Finally, we recommend that you book a ski lesson with a ski instructor to give your child the best first outing on the snow. Your little one will learn to ski with an expert and you parents will have some time to enjoy it all for yourself!
Read also 10 ski resorts to go to at least once in a lifetime.
Teaching skiing in safety
If your children know how to ski and your idea is to ski on your favourite slopes with them, it's a good idea to follow some basic rules so that they (and you too) don't run any avoidable risks.
First of all, mum and/or dad, you must always stay in front of your children during the descent. It will serve to warn them in case of dangerous situations, as well as oblige them to keep their speed always under control, having you in front of them as a reference.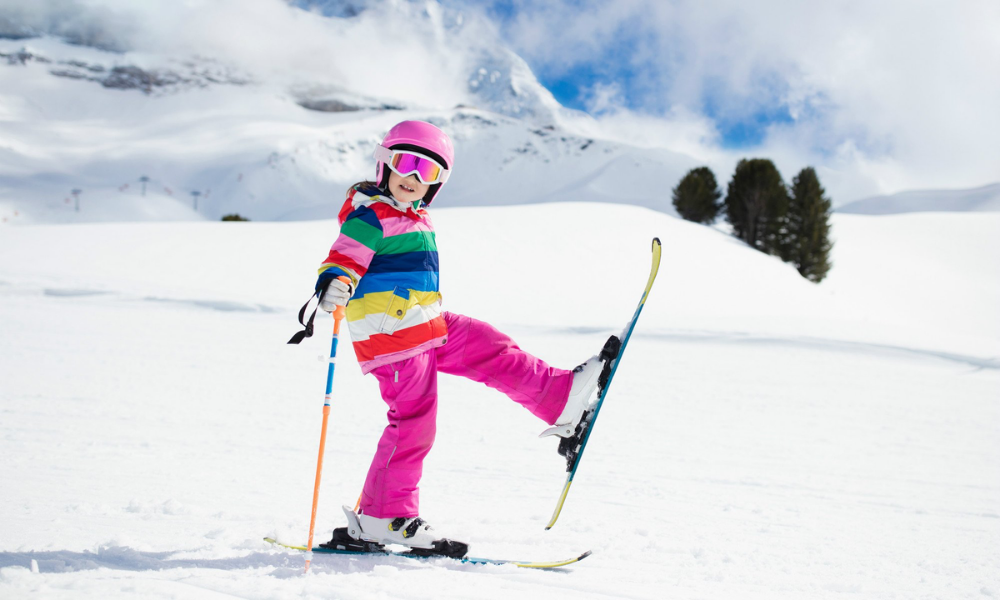 As far as the chairlift is concerned, remember to hold your children's sticks yourself, to avoid them an extra disturbance during the ascent and descent of the lift and, then, not to let them sit in the middle, but on one side, so as not to get in the way of those who follow.
Finally, if you stop along the ski run, remember to always stop on one side of the slope: neither in the middle, nor, above all, behind a bend or bump. This little rule will prevent you from not being seen by other skiers and, consequently, from being overwhelmed.
We hope we have convinced you to have fun with your whole family on the snow and, above all, to do it safely!
Read also the most beautiful ski slopes in Italy.