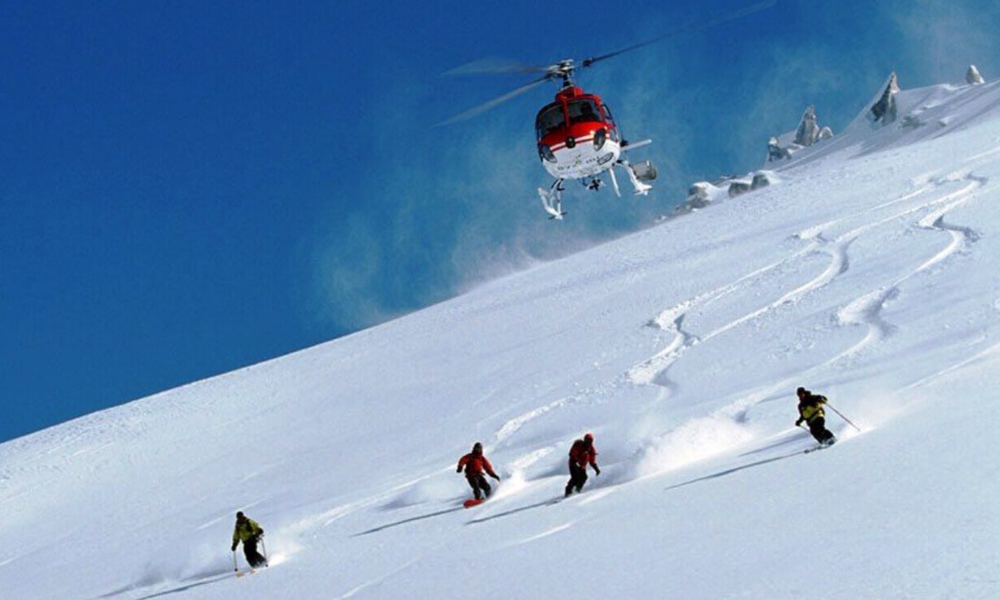 Heliski in Aosta Valley: where to do it
If you love winter sports and aren't afraid of heights, Heliskiing is the discipline for you! There is no better place than Valle D'Aosta to practice it, thanks to the breathtaking views and the long descents in fresh snow, which make it one of the freeride paradises. Forget the boring ski lifts full of people and let them take you directly to the top by helicopter!
Read also Heliski in Lombardy: where to do it
Heliski: what is it?
Heliskiing is a discipline that has always attracted lovers of extreme mountain and winter sports. This activity allows you to experience skiing / snowboarding in a unique and different way. Thanks to the use of a helicopter, sportsmen and women will be able to cover long routes starting from mountain peaks that would be unreachable by land. The thrill of drawing the first line in the soft fresh snow is wonderful especially when immersed in the breathtaking landscapes of the Aosta Valley.
Heliski in Aosta Valley:
If you are in Aosta Valley, or you are comfortable to reach it, you are lucky: this is the Italian region, and one of the areas of the world, where heliskiing is best practiced, also thanks to the geography offered by the location, perfect thanks to the proximity between the valley and the summit.
The Aosta Valley has in its totality about 50 landing points that can be used by helicopters to start their routes in the fresh snow. Here are some of the recommended locations to try Heliskiing in Aosta Valley:
Heliski in Courmayeur
Flying high, until you reach immaculate slopes where you can only reach from the sky: this is heliskiing in Courmayeur, one of the wonders for those who want to go even further. From the valley, the helicopter takes skiers to high altitude where the long routes, full of fresh snow and magnificent emotions, begin. The long descents are populated with powder snow, to be tackled with the help of an expert guide and well equipped, after having landed in front of Mont Blanc.
Read also 10 things to do in Courmayeur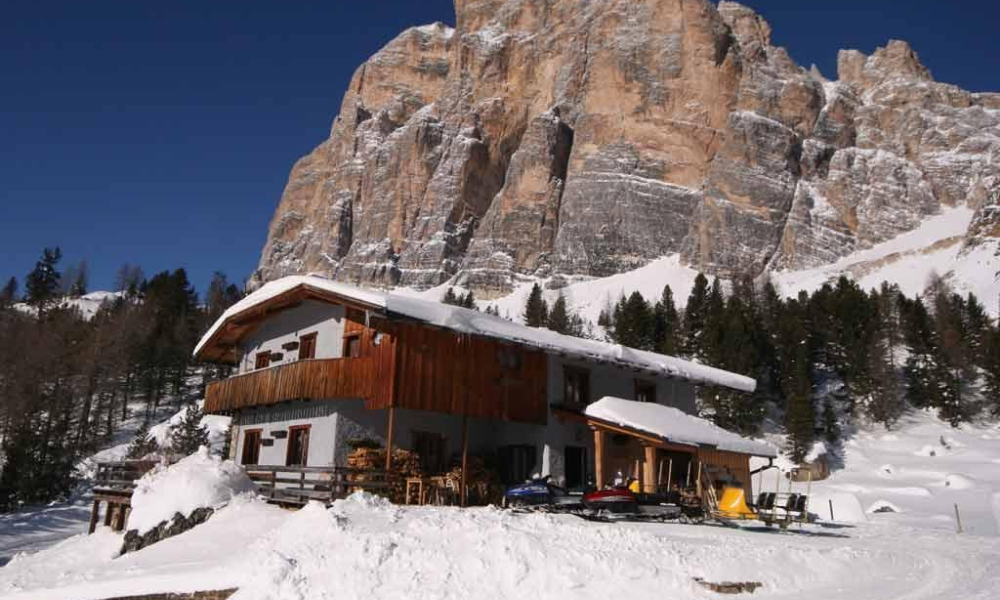 Heliski in La Thuile
Heliskiing in La Thuile is practiced until May! Starting with the helicopter from the Piccolo San Bernardo Pass, you can reach several wonderful destinations. The heliskiing area of La Thuile is between Pointe Lechaud, Monte Miravidi, Mont Ouille, Mont Freudaz, Becca Bianca and Testa del Rutor, with several recovery points and various possibilities of descent on the Italian or French side. To have maximum fun with minimum risk, it is mandatory to be guided along the entire descent by an expert mountain guide.
Read also 10 things to do in La Thuile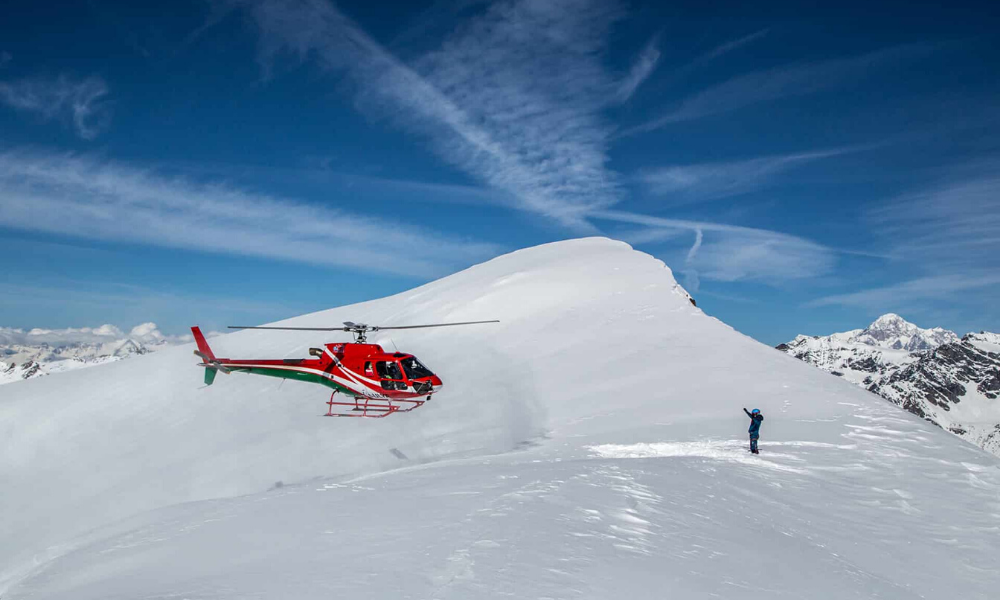 Heliski in Cervinia
Cervinia is a destination characterized by large spaces and differences in height between the 1500 meters of Valtournenche and the 4600 meters of Monte Rosa, and is undoubtedly one of the best destinations for the practice of heliskiing. It only takes a few minutes in flight to reach places of extraordinary beauty where you can start your descent in fresh snow. There is nothing more exciting than a fantastic descent on a slope of virgin and powder snow. We will never stop remembering that the practice of heliskiing is wonderful and exciting but extremely dangerous: you must always turn to expert mountain guides for the off-piste descent!
Read also 10 things to do in Cervinia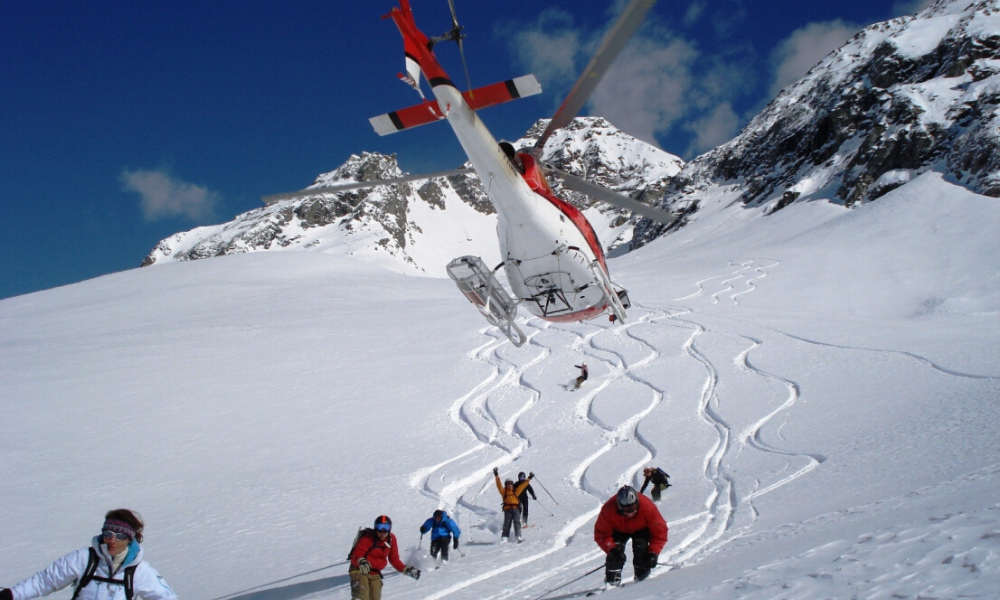 Heliski in Monterosa Ski
The Monterosa Ski area is one of the largest in terms of kilometres of alpine ski slopes. At the same time the 3 main resorts that form it: Alagna, Champoluc and Gressoney are the ideal places to practice heliskiing. In fact, the "Freeride Paradise" offers not only well-marked and safe off-piste slopes, but also extraordinary routes that can only be reached by helicopter. One of the best known and most loved tours is heliskiing on the Monterosa glaciers, a breathtaking and unmissable experience!