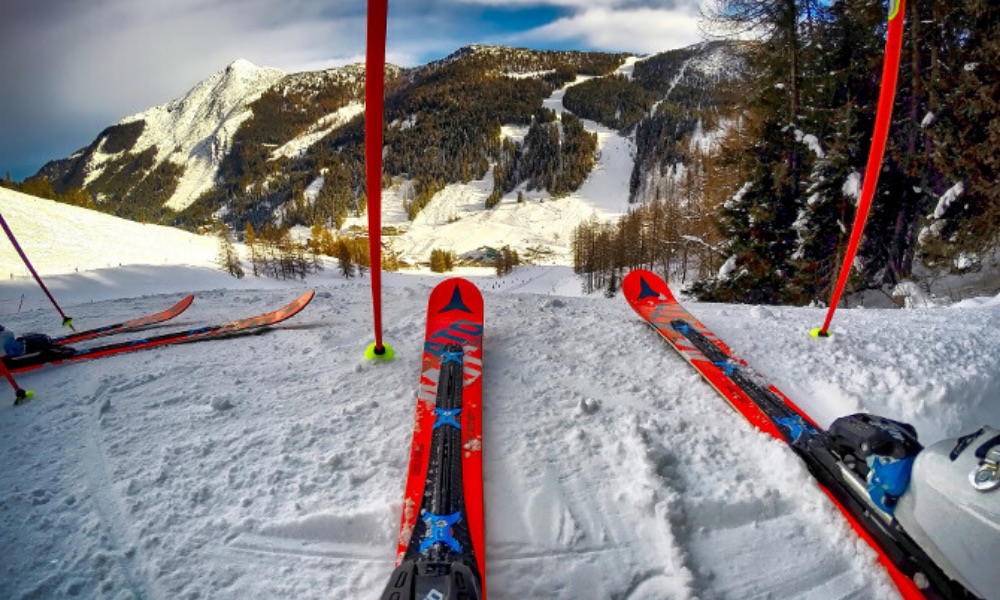 Ski equipment: beginner's guide
You have just started your first skiing lessons but are you already so excited that you want to buy your own equipment? Don't worry, that's what this fantastic sport does!
If you're a beginner at first, it won't be easy to choose which skis, boots and bindings are right for you. Our advice is to contact a qualified and trustworthy shopkeeper, such as all the clerks and staff in the specialist shops, who will help you find the best equipment for your skiing level, which will help you progress without giving up the fun.
We have created a small vademecum to keep in mind for your current and future purchases! Here are some guidelines to follow to choose the best skis, boots and bindings if you are a beginner!
Read also 10 ski resorts to go to at least once in your life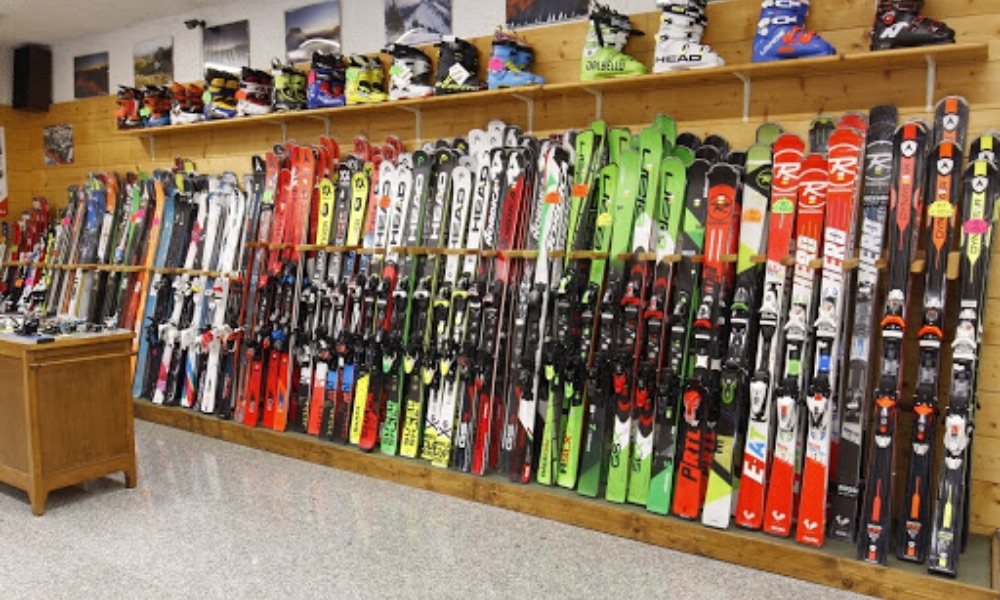 Find out how to choose your ski equipment:
Boots for beginners
The first thing to think about are the boots. Often you think that any type is fine, but most of the feeling in skiing and skiing goes through the boots. The most important parameter to take into account is Flex. Flex measures the stiffness of the knee-high (the part of the boot that wraps around the calf) and is therefore indirectly related to the force you will be able to exert on the ski: the higher the flex, the more rigid the boot, the more force you will need. The advice is to start with a progressive flex around 90 for men and 70 for women so that you have soft, but not too soft boots that won't help you improve, but not so hard that you have to stop after a few hours for discomfort and pain. Another very important thing to evaluate is the size of the boot: it seems trivial but it is very important to choose the right width and length so that the foot does not "dance" inside the boot. Your shopkeeper, also thanks to specific tools for measuring, will be able to recommend the best boot!
Also find out how to choose your ski mask.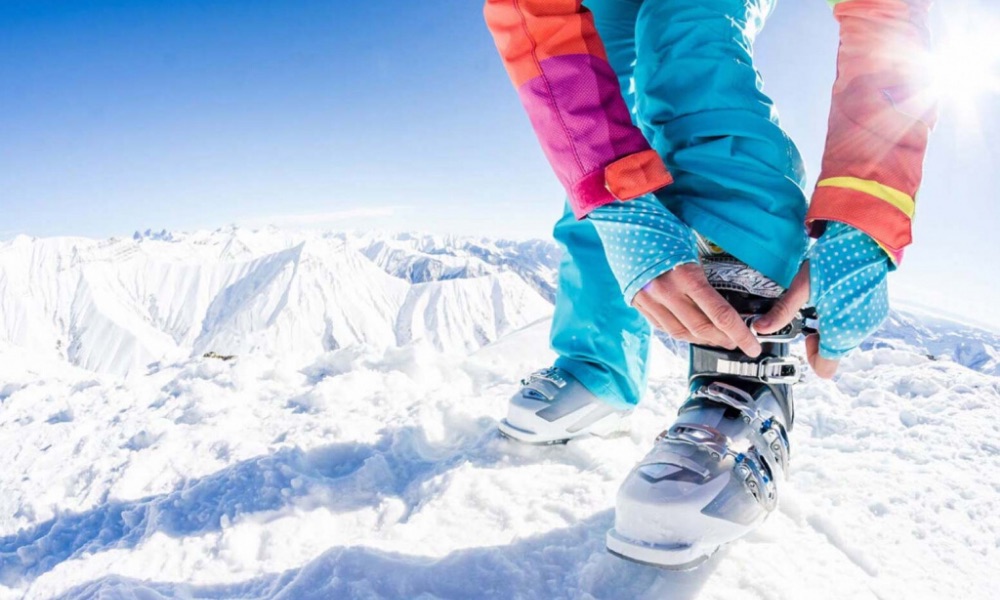 Skis for beginners
There are thousands of models and types of skis. If you've only just started skiing, you need to focus on improving your skiing technique and have a tool that can forgive a few mistakes. Again, the stiffness parameter is very important and is directly related to the structure of the ski itself. Usually, each company produces different models for each type of ski (entry level, intermediate, master). The one you need to focus on is the intermediate series, generally it is better to start with an all-around ski, a multi-purpose and easy to use ski, perfect for beginners and at the same time you plan to spend a lot of time on the snow to have fun and improve (always ask your dealer for advice). Also important is the height of the ski, which must be about ten centimetres lower than yours, and the turning radius between 12m and 17m. Generally, we recommend a ski shorter than the height to make cornering easier and make changes of direction easier. Other less technical variables such as price and aesthetics will also influence the choice of the ski.
Bindings for beginners
Last, but no less important, is that of the attacks. Often the bindings are already matched to a specific type of ski but sometimes it is possible to choose them separately. In this case we would like to give you only one piece of advice: avoid bindings with plates. You will often see, especially professionals, having plates under their bindings, which will create thickness on the ski, as well as greatly increase the overall weight, favouring controlled skiing at very high speeds. The plates on the bindings also serve to stiffen the structure of the ski even more, good for athletes, bad for a beginner. Professionals tend to exert intense forces on the equipment, which are therefore designed to withstand this type of stress, needless to say that in the case of a beginner all these shrewdness would make your boards unskiable. Our advice is to choose classic mid-range bindings such as those you will most likely find on the skis that your shopkeeper will offer you.
Read also Bootfitting: what is it and why do it?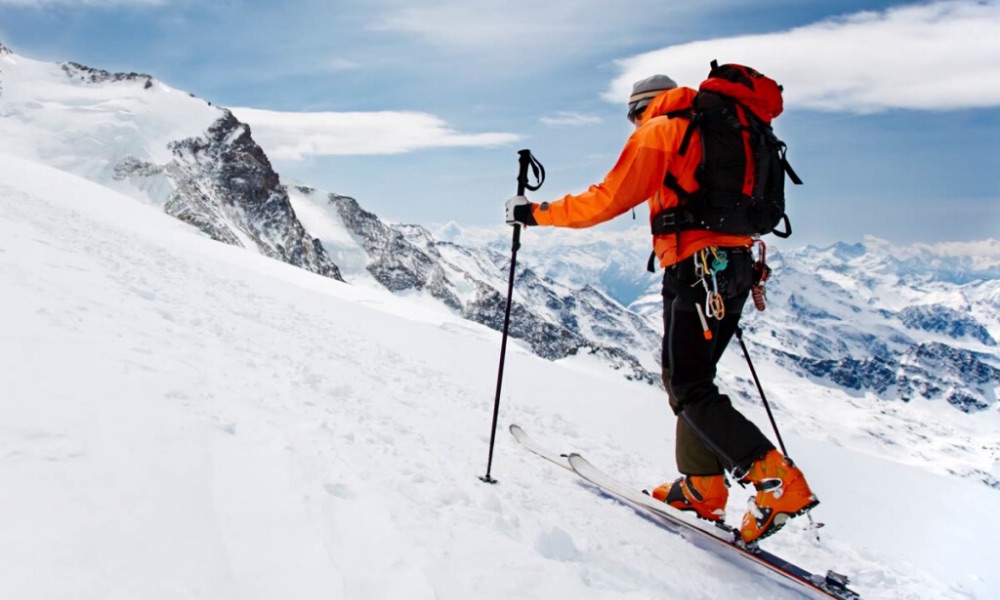 Now that you have a few more ideas about what you might need, remember to carefully follow the advice of those who are selling you the goods and never hesitate to ask questions as you will feel more or less safe with a pair of skis or boots.
And remember… always remember the helmet!