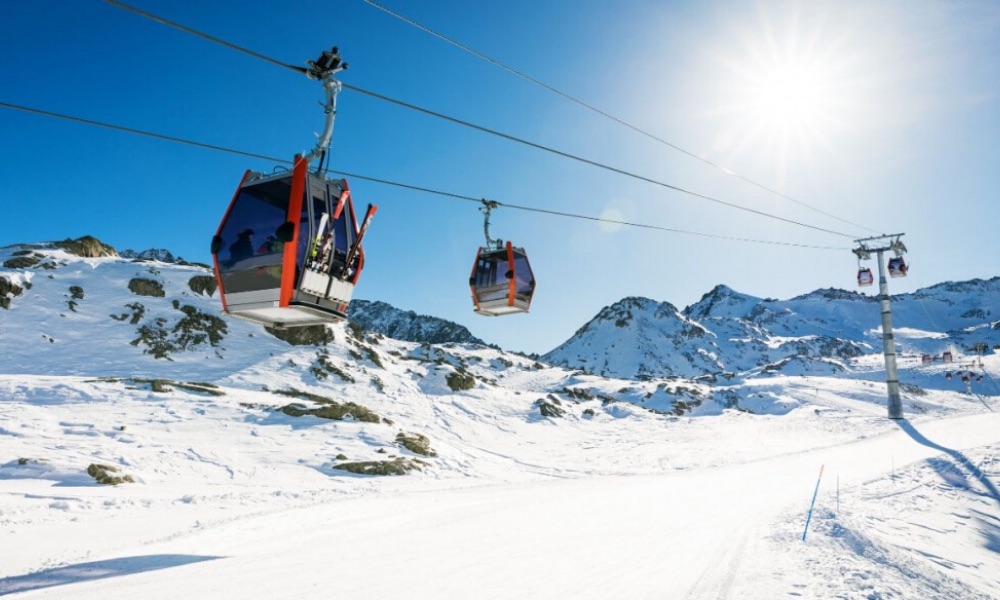 Skiing near Bergamo
Are you wondering where to ski near Bergamo without having to go too far? Discover some of the mountain resorts closest to the city.
Bergamo is a city located in a perfect position to organize a day in the snow, with family or friends, in fact it is very close to several ski resorts. The variety of slopes, the many activities on offer and the breathtaking views make the resorts located near Bergamo perfect for all snow lovers.
But let's see exactly where to ski within 2 hours from Bergamo.
Find out where to ski near Bergamo:
It's a fortune to be able to organize a day on the snow at the weekend or during the week without having to think about booking an overnight stay in a hotel. Bergamo has a privileged position because it is very close to several ski resorts, which can be reached with your own means of transport in a few hours. There are various types of ski resorts for lifts and variety of slopes, so we have selected a number of mountain resorts near Bergamo that meet the needs of all.
Monte Pora – distance from Bergamo: 1h 10min
In just over an hour, starting from Bergamo, it is possible to reach the ski area of Monte Pora, which develops right on the western side of the latter. Here you can ski all day long because of the excellent exposure to the sun. The ski area is wide and offers 20 slopes for alpine skiing suitable for all types of skiers, well served by 9 lifts. Thanks to the artificial lighting you can also ski at night and have fun in the snowpark "Pora Park", ideal for all fans who want to approach the world of freestyle and at the same time live a unique experience.
Read also Snowshoe Trails: Which are the best ones?
Montecampione – distance from Bergamo: 1h 25min
The district of Montecampione is also convenient for skiing near Bergamo because it is located in the Lombard Prealps, in the middle of Val Camonica. The altitude of the slopes is not particularly high but the presence of few wooded areas allows good lighting of the area throughout the day. In Montecampione there are 30 km of slopes served by 11 ski lifts. This area also offers many different activities: skating, snowmobiling, snowshoeing, swimming pool, cinema and discos.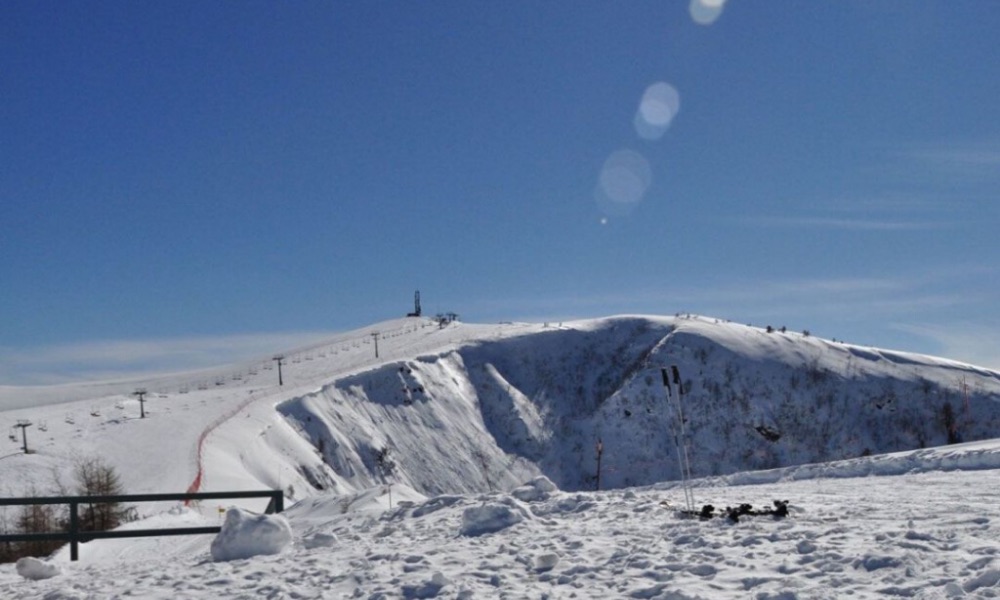 Ponte di Legno – distance from Bergamo: 2h
Ponte di Legno is located 1200mt above sea level in Val Camonica. The area has 28 ski lifts that wind between 1250 and 2150 m. immersed in beautiful coniferous woods. It is a perfect area for those who want to go skiing during the day and at the same time do not give up a wide variety of slopes: Ponte di Legno is in fact the largest area reachable in just two hours from Bergamo. The slopes are well maintained, suitable for all levels of skiers and offer beautiful panoramic views. Do not miss the experience of night skiing.
Discover 10 things to do in Ponte di Legno.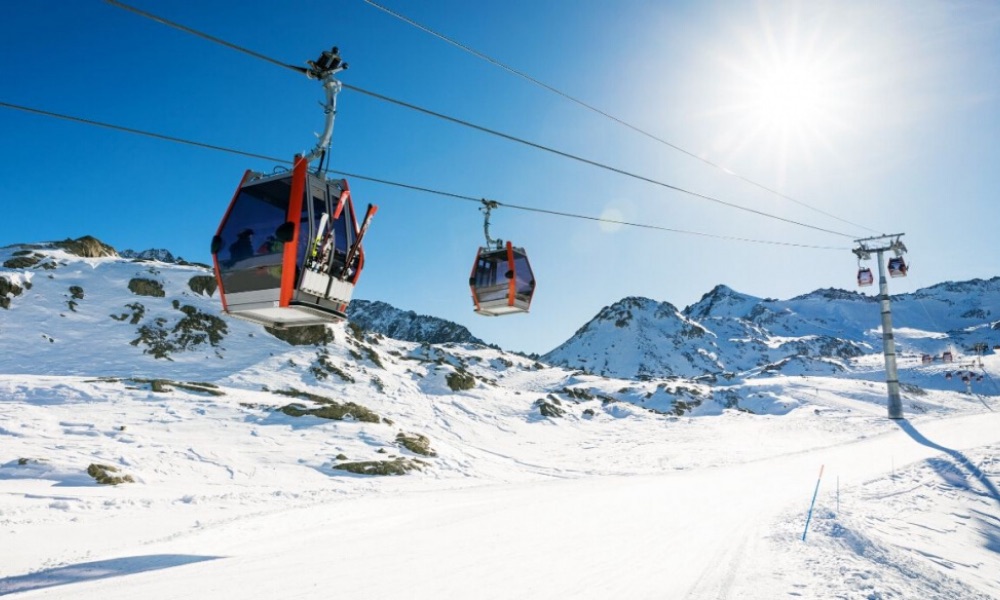 Piani di Bobbio – distance from Bergamo: 1h 15min
Another district near Bergamo is certainly that of the Piani di Bobbio, which is located, in fact, between the provinces of Bergamo and Lecco. It is particularly suitable for families, in fact the 35 km of slopes available are especially suitable for beginners. It is possible to snowboard in the "Bobbio Park" and for cross-country skiing lovers there are several panoramic rings. For those who don't like skis, on the sides of the slopes there are some paths dedicated to snowshoes that allow you to reach the various refuges at high altitude without the need to use lifts and descents.
Discover 10 things to do in Piani di Bobbio.
Aprica – distance from Bergamo: 2h 5min
In a little more than two hours from Bergamo it is possible to reach the Aprica ski area, excellent for a day of skiing with friends. The area offers 50 km of slopes always well covered with snow and served by 22 lifts. The slopes Palabione, Magnolta, Baradello and Campetti, are all connected and have tracks that from an altitude of 2300 meters arrive directly in the village avoiding inconvenient travel by car.
Discover 10 things to do in Aprica.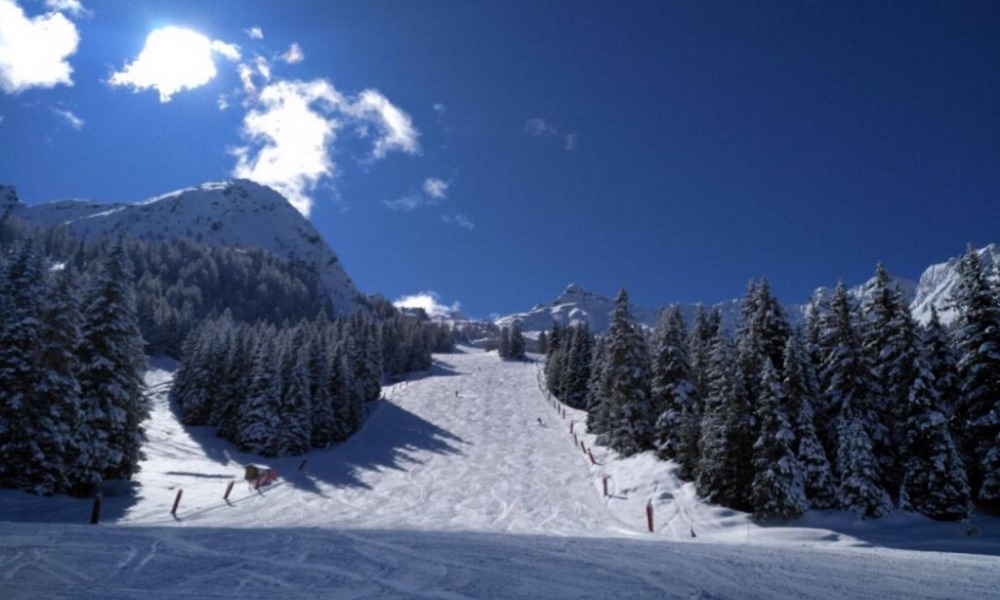 Val Brembana – distance from Bergamo: 1h 30min
Val Brembana is very close to Bergamo, just 1 hour and 30 minutes away, and it offers beautiful landscapes, well-groomed downhill and cross-country skiing trails always accessible until late spring and some of the most interesting ski mountaineering itineraries in Lombardy. The Brembo Ski area offers 50km of slopes and includes the towns of Foppolo, Carona and San Simone, all of which are exceptional for organising a day in the snow starting from Bergamo. The district, among those of Bergamo, is the best known, thanks to its beautiful views of the Orobian Alps.
Read also 10 ski resorts where you can go at least once in your life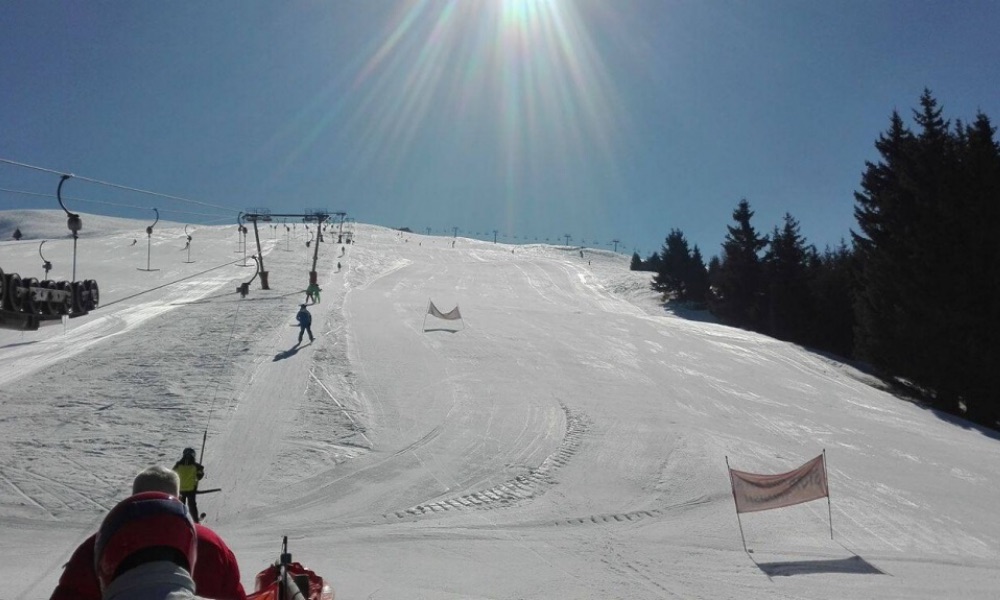 Now that you know the best locations, all you have to do is buy a ski pass and go skiing!