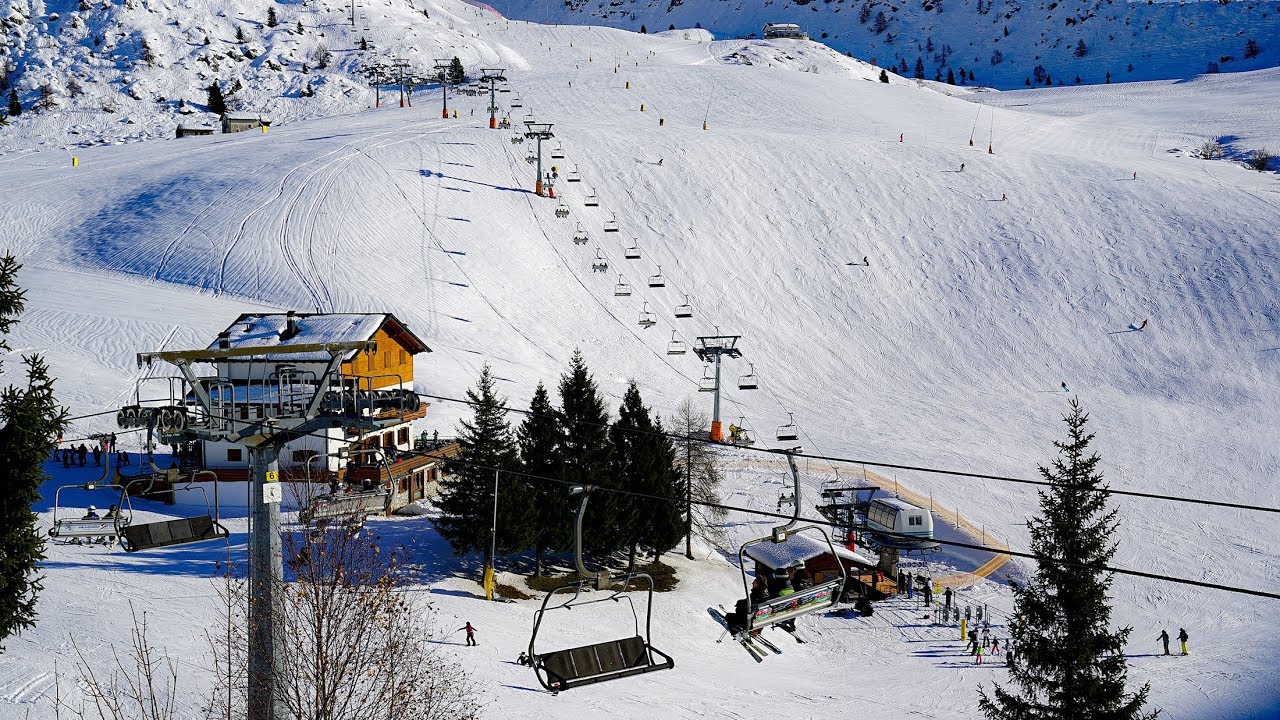 Where to ski near Milan: 6 recommended ski resorts
You're wondering where to ski near Milan without having to go too far? Discover some of the ski resorts closest to the city.
Milan is a really strategic city for weekend skiing. The Lombard city in fact, is located near many ski resorts and is therefore the perfect starting point for a day in the snow avoiding long car trips. Moving from the chaotic city of Milan to the beauty of the ski resorts of Lombardy is ideal to spend a different day away from stress and social life.
But let's see exactly where to ski near Milan.
Find out where to ski near Milan:
Having the possibility to organize an entire day on the snow away from the chaos of Milan without having to stay out for one or more nights is a real privilege, that's why we have selected the 6 best ski resorts where to spend a day surrounded by nature:
Piani di Bobbio – distance from Milan: 1h 20 min.
The area of Piani di Bobbio is particularly convenient for day skiing near Milan, in fact it is located between the provinces of Lecco and Bergamo and can be reached in just over an hour from the Lombard capital. The area offers 35 km of slopes for alpine skiing, suitable for all types of skiers: Piani di Bobbio is the perfect place to learn to ski as it offers many slopes suitable for beginners. Excellent to refine your technique and have fun on the snow.
Discover now 10 things to do at Piani di Bobbio.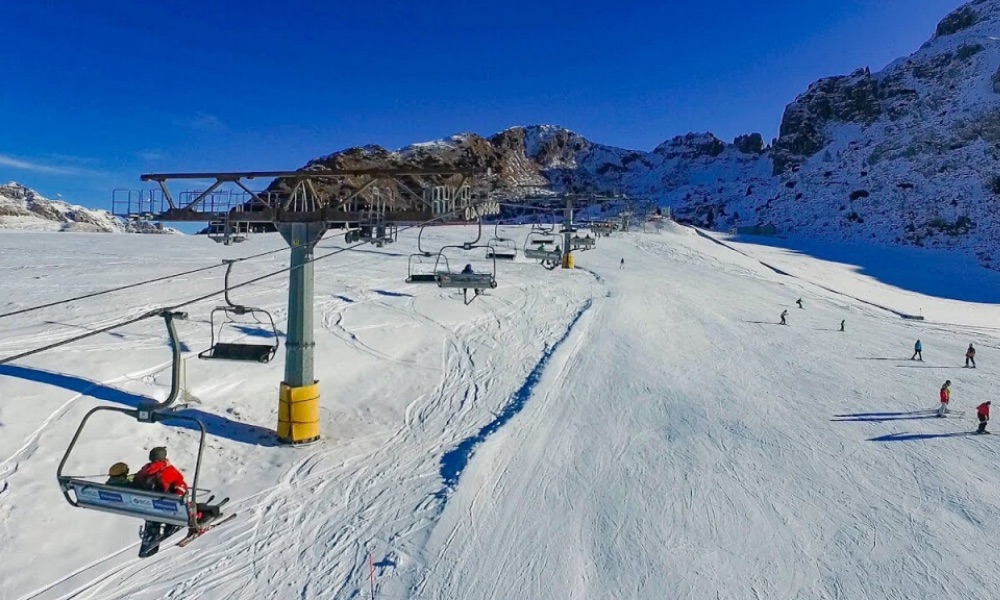 Pila – distance from Milan: 1h 45 min
Pila is located less than two hours away from the Lombard capital and is the largest area that can be reached in less than 2 hours. It is very easy to reach because the trip is all on the motorway, take the A4 to Turin, follow the junction from Santhià and take the A5 to Aosta East, from where you can use the comfortable cable car to Pila to reach the slopes. Skiing, snowboarding, freestyle, telemark: Pila is the place for everyone, from beginners who take their first steps in the Baby Gorraz and Grimod area, to the more experienced who are looking for their realm of curves and excitement between Chamolé, Couis and Platta de Grevon.
Discover now 10 things to do in Pila.
Presolana Montepora – distance from Milan: 1h 45 min
Mount Pora is the highest of the chain between Val Seriana and Val Camonica, reaching up to 1880m. It is a perfect place to go skiing, also thanks to its position: the area, in fact, winds on the western side, where you can ski all day long thanks to the excellent sun exposure. Monte Pora offers 20 slopes for alpine skiing, and it is possible to practice night skiing. For snowboarders there is a well-equipped snowpark and for cross-country skiers there is a 7 km long slope. As the crow flies, the area of Presolana Montepora is one of the closest to Milan, but because of the busy roads you can reach it for about two hours.
Chiesa in Valmalenco – distance from Milan: 1h 50 min
Chiesa in Valmalenco is another great alternative for those leaving from Milan. There are no highways and you don't pay toll booths and all in all it doesn't take too long. On the other hand, once you take the cable car that takes you to 1900 meters you will be catapulted into a parallel universe: the area is in fact high altitude and offers a literally spectacular panorama where you can admire the Pizzo Scalino and Bernina that dominate the valley. The slopes are wide and long, suitable for all levels of skiers. The Palù Park, historical snowpark of the Italian scene, always perfect and polished, is ideal for those who do not want to give up a few jumps during the day.
Discover now 10 things to do in Chiesa Valmalenco.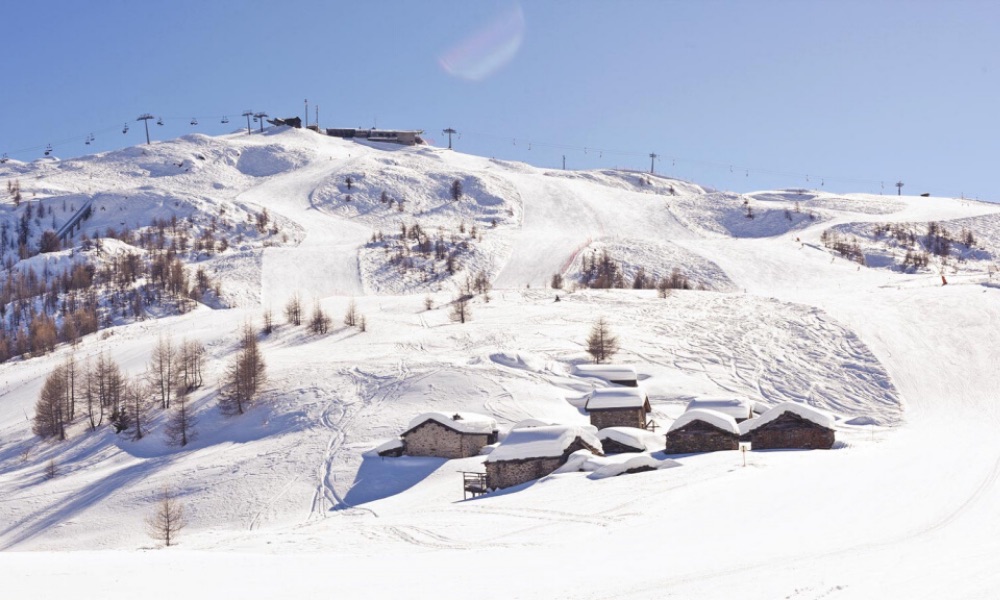 Gressoney La Trinitè – distance from Milan: 2 hours.
Only 2 hours from Milan is Gressoney. Inside the Monterosa Ski area, directly connected to the ski resorts of Champoluc and Alagna, it is the ski resort close to Milan that offers the largest number of slopes (150km near 3000 meters above sea level). In addition to being enchanting in terms of landscapes Gressoney is a very popular destination for young people, perfect to end the day of skiing with a fun après-ski.
Discover now 10 things to do in Gressoney.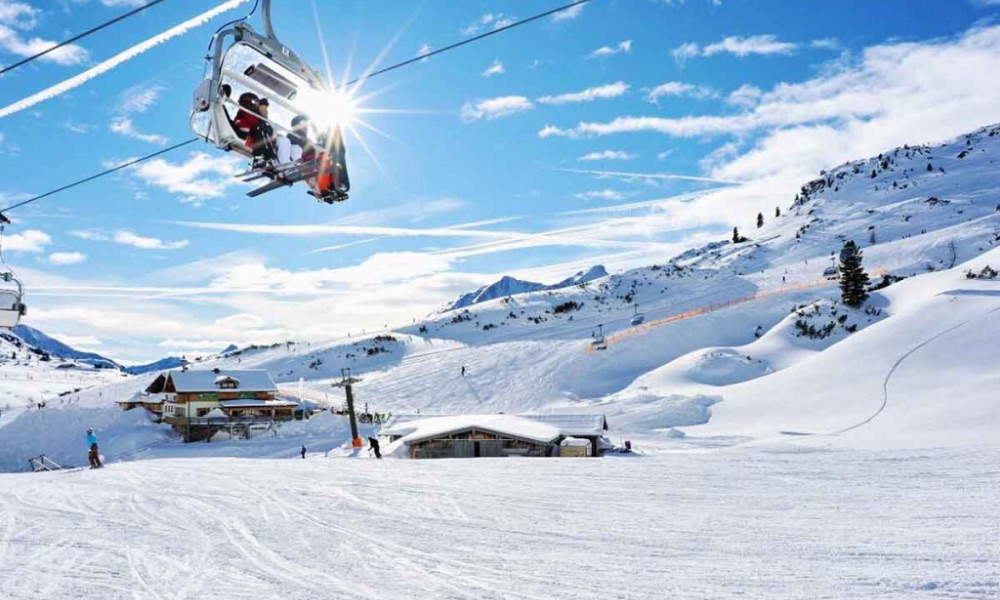 Madesimo – distance from Milan: 2h 15 min
Madesimo is located on the border with Switzerland and in recent years has been at the centre of a real revolution with the construction of numerous lifts that have revitalised the resort and its ski area. The area has 50 km of slopes that also reach Campodolcino, Motta and Val di Lei. Not everyone knows that Madesimo is home to the first underground funicular railway in Italy, a strange and fascinating experience for those who are used to moving around suspended on a traditional cable car.
Now that you know the best locations, all you have to do is buy a ski pass and go skiing!